Summary
Window Shopping For Women (previously known as
Click Button Dating
) is the latest release by
Race DePriest
. This online course teaches you everything you need to know about sparking attraction through online dating sites. You'll learn ways to attract women, escalate in your emails, and finally meet up in real life. We've already reviewed a handful of online dating products, so in this review, I'll talk about how Window Shopping For Women is different and whether or not you should invest in this course.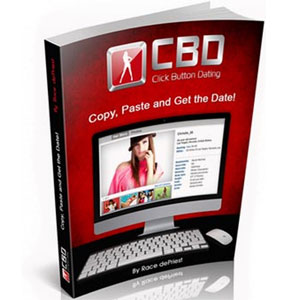 Total Score

86 / 100

Overall Presentation

10 / 10

Effectiveness

18 / 20

Practicability

18 / 20

Innovativeness

16 / 20

Value For Money

16 / 20

Other Score

8 / 10
Product Details

Expert: Race dePriest
Level: Beginner, Intermediate
Format: Video (Online Access)
Price: $97
Where To Buy: attractionrockstar.com
Guarantee: ​60-day money back
Who This Product Is For
The traditional way of meeting women is to go out with your friends, usually to a bar or club, and compete with a bunch of other guys for the girls who happen to be there that night. But what if you're not into that kind of game? What if you're not interested in party-type girls? Window Shopping For Women claims to have the answer. If you want a down-to-earth system on meeting quality women online without giving off the pickup artist vibe, then this product is for you.
What's Included
Window Shopping For Women (5 videos)
Window Shopping For Women Step By Step Playbook (PDF)
Girls Tell All (bonus #1)
Race's Best Openers (bonus #2)
Conversation Breakdown (bonus #3)
Editor Review
Race DePriest made a name for himself with his Text That Girl, the popular guide on how to meet and date women by using text messaging. Our modern day of technology makes it so easy to meet women, but for some guys, it's not "easy" at all. Window Shopping For Women attempts to change all that. The idea here is that any guy can learn how to attract women online, regardless of your dating experience. If you have basic computer schools and know how to copy and paste, then can learn how to get dates online.
The format of the product is online video access. There are 5 main video modules which each module focusing on a different attraction skill. This 5-part system makes up the blueprint of all of DePriest's most effective techniques for hooking up with women online, but also included is handful of noteworthy bonus items that I'll talk about later in this review.
Part 1 is the "Curiosity Button". It all starts with that initial email, but exactly what do you say? Here DePriest goes through example profile pages and breaks down his best openers. He also provides commentary on real-life profile pictures—what's good and bad about each one–and even shows his own actual emails that he used to attract scores of women online. These examples will show you how to make the girl curious and interested in you. He talks about the psychology of online attraction, how to pique her interest with simple cut-and-paste messages, and how to avoid the most common mistakes that will cause a girl to ignore your messages.
Part 2 is what he calls the "The Playfulness Button." Here you'll learn the right and wrong ways to flirt online, as well as how to add in sexual innuendos, but in a way that is non-threatening and fun for the girl.
Part 3 is "The Imagination Button." At this stage the girl should already be considering meeting up with you. The idea with this module is to show you how to create a sense of excitement in the girl's mind so she anticipates your next move.
Part 4 is all about "Safety," or comfort as it's usually called in pickup. No woman will agree to meet up with you if she feels unsafe by anything you conveyed through your profile or emails. This section will teach you how to inject a sense of safety into your messages so that she knows you're a guy she can trust.
The last video module is Part 5, the "The Arousal Button." Now that she's agreed to meet you, it's important that you set the tone for the first date. Ultimately you want your meeting to lead to sex, and maybe even a relationship. Either way, this video will show you how to convey a more sexually attractive persona.
In addition to the main product, there are several bonus videos that add even more value. You have the "Girls Tell All" video series where DePriest interviews women to get a female perspective on attraction, especially related to online dating. The second bonus is a PDF file with the DePriest's best openers. This is a quick an easy guide when you're putting together your emails. Finally there's a "Conversation Breakdown" where DePriest explains how he got good at conversing with women by using easy-to-follow structures that make you appear more natural and confident.
Conclusion
There's nothing that sophisticated about the advice in Window Shopping For Women. And even if you don't have much experience with women and dating, you can still benefit immensely from this product. If you're looking for an effective system without complicated theory and PUA jargon, then it's definitely worth checking out, especially if you plan on meeting many new women.