Below you see all the dating coaches that you will find here on Datingreview101 with a short bio and the dating products that we have reviewed from each expert. To learn more about each dating coach and how they can help with your dating skills, click on their individual names which will take you to their full bio, or click on any dating advice product link to read the full review.
Bobby Rio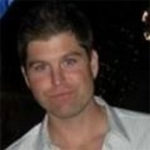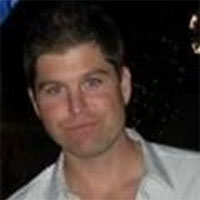 The dating expert and founder of TSB Magazine, an online dating and lifestyle site for men. He's also the creator of numerous dating advice products including our top-rated audio program, Conversation Escalation: Make Small Talk Sexy.
Bobby Rio's dating advice and coaching is honest, innovative, and effective. He believes that personal development starts with conquering your fears. Alongside Rob Judge, he's also the co-creator of Magnetic Messaging which teaches you how to spark attraction with your text messages as well as Unlock Her Legs which is an ebook, video, and audio course teaching you how to turn a friend into a girlfriend.
Products by dating coach Bobby Rio
Carlos Xuma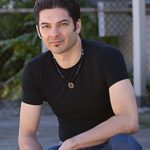 Carlos Xuma dating advice for men products teach you how to attract women with the REAL you. Xuma got started in the seduction community in the early 2000s after he realized that he needed to "fix" his situation with women and dating. After reading all the mainstream and non-mainstream dating guides and books, he discovered that much of what was being taught didn't really work and was mostly just bullshit.
Carlos Xuma has since released numerous of dating products like The Bad Boy Formula, Ulitmate Inner Game, Alpha Masculinity, and several other great ebooks, video, and audio products that teach you more than just "pickup." His alpha male and social skills training products are some of the most impressive to date. He's also the author of The Dating Black Book and Get A Girlfriend Fast audio course which teaches you how to find a quality girlfriend in less than 30 days.
Products by dating coach Carlos Xuma
David DeAngelo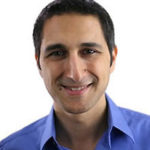 Before becoming a professional dating coach and expert David DeAngelo first got started in the seduction community back in 2001. He began learning from Ross Jeffries, Steve Piccus, and Hypnotica whom David  DeAngelo has personally attributed for his inner game development. DeAngelo's first e-book, Double Your Dating, is one of the most successful e-books ever written and has become the gold standard in dating advice for men.
Since launching his Double Your Dating company, DeAngelo has released over 15 successful video and audio products including Man Transformation which is his most comprehensive inner game product. He's also known for coining the phrase "attraction isn't a choice" and for his combination of cockiness and humor which he teaches on his Cocky Comedy program.
David Tian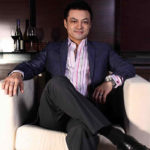 David Tian is a Chinese-Canadian dating coach who started learning dating skills in his 20s by studying the world's greatest attraction experts. Also known as the "Asian Rake," he teaches an intelligent system of seduction with an emphasis on self-development. Tian himself is a very smart guy himself holding a Ph.D. in Asian Culture and Philosophy from The University of Michigan. He also holds several awards and fellowships from Harvard University, The University of Toronto, and the Social Sciences and Humanities Research Council of Canada.
In 2010, after having developed his own style of attraction, and having found a niche for the Asian market, Tian decided to leave his cozy position as a philosophy professor at the National University of Singapore to pursue his true passion. He then founded the Aura Dating Academy where he continues to coach and create top-tier products. His latest product, The Desire System, was well-received and is one of the most innovative, mature, and effective programs for intermediate and advanced students.
Dating advice products by David Tian
Hypnotica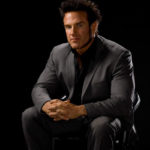 Of all the dating coaches, Hypnotica's story is the most fascinating. In his 20s, he experimented with marijuana and psychedelics. At one point in his life, he needed money so badly that he ended up working as a stripper in a gay nightclub. He also claims to have let go of his possessions so that he could live homeless, experimenting with mescaline, and continuing to expand his consciousness.
Hypnotica is one of the original members of the seduction community. He was one of the first guys Neil Strauss came across on his own journey as he mentioned in The Game (Strauss refers to Hypnotica as "Rasputin" in The Game.) Hypnotica has also advised other prominent dating coaches including David DeAngelo.
Products by the dating expert Hypnotica
Rob Judge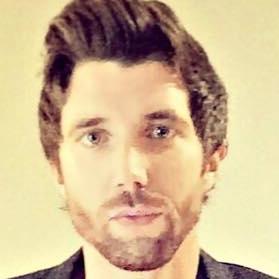 Rob Judge quickly made a name for himself in the New York dating scene with The 4 Elements Of Game. This revolutionary dating coaching ebook offers innovative advice that is both unique and effective–a rare combination in the seduction community.
With the success of his first dating advice product, Judge went on to create other high-quality products including his refreshing texting and sexting guide Magnetic Messaging. He's also the co-creator along with Bobby Rio of the 2014 multimedia course Unlock Her Legs which teaches you how to turn any female friend into your lover.
Dating coach products by Rob Judge
Race DePriest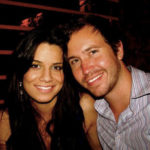 Race DePriest is best known for his texting and sexting products. In 2013, DePriest released Text That Girl which teaches you how to inject playfulness into your text messages.
With the success of his ebook, DePriest went on to create more high-quality date advice products including the first-ever sexting guide 'Text 2 Sex'. He then went on to create the cut-and-paste online dating system, Window Shopping For Women, which gives you a step-by-step system on how to use the internet to meet new women literally every day.
Dating advice and coaching products by Race DePreist