Summary
The Collection Of Confidence can be summed up as self-hypnosis on steroids. Listen to the deep relaxing audio files on a nightly basis and you'll feel noticeable changes in less than a week. It's been over ten years since
Hypnotica
released this product, and it's still considered one of the most solid programs for becoming a more confident man. Find out why by reading the full review below.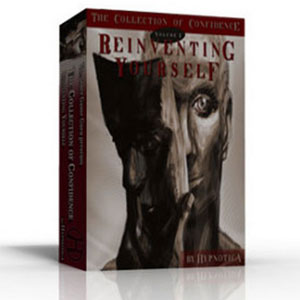 Total Score

88 / 100

Overall Presentation

7 / 10

Effectiveness

19 / 20

Practicability

17 / 20

Innovativeness

15 / 20

Value For Money

20 / 20

Other Score

8 / 10
Introduction
In the seduction and dating advice for men community, Hypnotica is known as the 'inner game guru'. He's been attributed by some of the world's greatest pickup artists for not only improving their confidence with women but in all areas of life. David DeAngelo has personally worked with him and attributes much of his inner game success to what he learned from Hypnotica. He was also famously credited in Neil Strauss's book The Game as being Neil's main influence for developing his confidence.
Who This Product Is For
The Collection Of Confidence is for anyone who suffers from low confidence or lack of assertiveness. If you're looking to build a stronger self-image, then this product will help you get your there faster than other products. For best results, you'll need to do the exercises too, which Hypnotica constantly reinforces throughout the audio sessions. If you're looking for specific "how-tos" on what to say when you approach a woman, then there are many other products for that. The idea behind this product is to build long-lasting changes at the deepest level so that you don't have to think or worry about what to say when talking to women. Just keep listening to the CDs and you'll automatically be better equipped at conversing in a more natural and confident way.
What's Included
CD #1 – Reinventing Yourself
CD #2 – Refusing Rejection
CD #3 – Daring To Decide
CD #4 – Assert To Achieve
​CD #5 – Collecting More Confidence
​Bonus #1 – Experience Faster Results MP3
Bonus #2 – Visualization Meditation MP3s
The Collection Of Confidence Review
The Collection Of Confidence is a self-hypnosis audio training program comprising over 6 hours of MP3 files. There are 20 MP3 files with each track lasting about 10 to 35 minutes. Each session focuses on a specific area of developing confidence. For example, the "Rejection" tracks work on completely eradicating your fear of rejection. Other tracks include "3 Second Rule" (how to approach women without thinking about it) and "Pushing Beyond Comfort" (how to push yourself to overcome your fears and insecurities). Each track helps to reinvent yourself and install lasting changes at the core levels. Simple and powerful, you'll learn how to embrace change and break free from self-limiting beliefs.
I found the "Reinventing Yourself" and "Assertiveness" sessions to be particularly helpful. But the most noticeable benefit for me was just a general feeling of being more confident in social situations–both with women and at work. The MP3s are in a specific order so it's best to go through the entire program from beginning to end. The production quality is exceptional. But since the hypnosis sessions are so relaxing, it's an easy mistake to skip through the exercises.
Get the most out of this program
You need to do the exercises to reinforce what's being taught. I also recommend re-listening to the program multiple times. As with any hypnosis program, the more you listen to it, the more you'll get out of it. So to get lasting results, get in the habit of listening to one or two sessions every night before bed.
One of the problems
With the "pickup artist," mentality is relying only on external techniques such as scripts and routines. I think there is a place for these kinds of techniques, and they can help improve your confidence tremendously. But at some point, you'll want to become more genuine. This is where Hypnotica is best — teaching you how to be that guy who doesn't have to pretend to be somebody he's not. This product was created for exactly that reason.
Conclusion
The Collection Of Confidence is a highly effective way to become a rock-solid confident man that women deeply desire. Hypnotica is a guy you can trust and will help you attain success with women and dating like you've never thought possible. There are some real gems of wisdom contained in this product. And if you're serious about improving your confidence and natural game, and you want to see the results quickly, then you need to get this program.